Gila Eban Guitars

This classical guitar is a Kasha model built by Gila Eban. She is a well known luthier that is extremely talented and goes to great lengths to make a guitar that is pleasing to the eyes as well as the ears. I was recently allowed the pleasure of playing two of her guitars, and they definitely left a lasting impression! It's really great to find out for yourself that there really is something to those designs that are based on years of research and that it's not all just hype. I was astounded by the volume, clarity, and the rich depth of the sound. And the level of craftsmanship was exquisite. You can e-mail Gila at GEguitars@aol.com


Here are some pictures of her newest guitars. You may notice the new bridge design. By all accounts the new bridge design is a great success, with lots of good comments from players that have played the guitar. You can read some of these comments by visiting Deja News and searching for the posts made by Brian Abrams on 8/12 and 8/13/98 in the rec.music.classical.guitar newsroup.

This guitars bracing incorporates the waist bar. Below the pictures are two links for printing out two soundboard blueprints. (not actual size) One is the latest waist bar design using the new bridge and the other is the latest no waist bar design. Click on the link to load the page and print it out for personal use.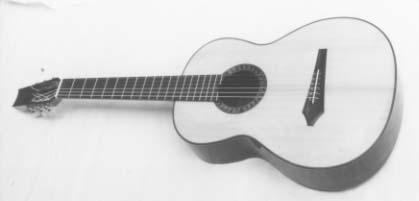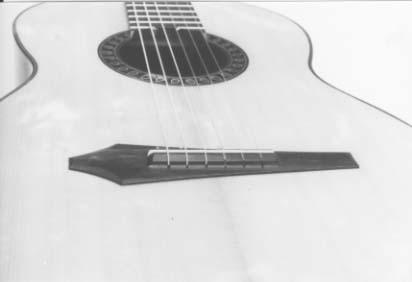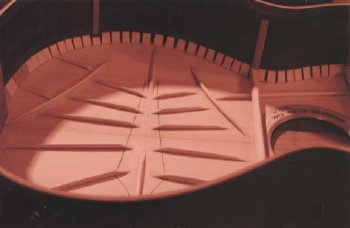 Note the different waistbar in this guitar.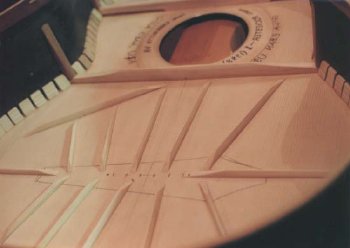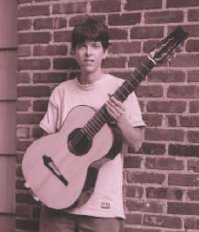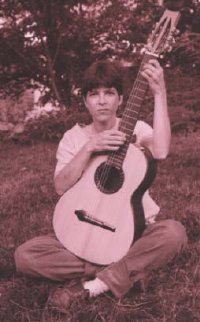 These are some pictures of the rosette on one of the latest guitars.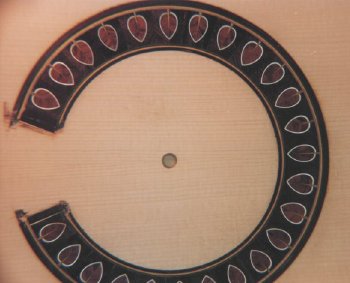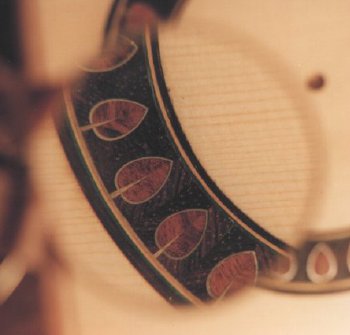 This is a picture of the (suspended) waist bar soundboard design incorporating the new bridge design.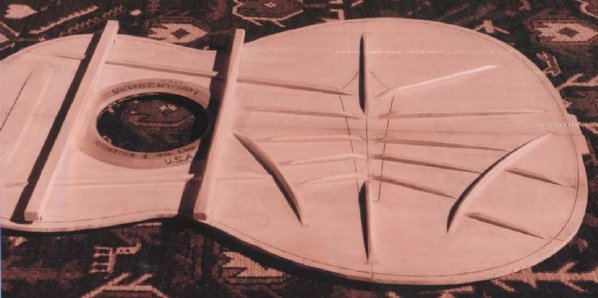 Waistbar blueprint No Waistbar blueprint

© 1997 vin_designs@ftc-i.net